The SAP Analytics cloud Malaysia will be the better choice for you when you want to run smooth planning and analytics solutions in your own business. With the software, you don't have to suffer delays in your planning and data analysis to see where your business will ride towards next.
Running in real time, SAP Analytics offers insights to your business's management so you can optimize your resources across numerous departments and processes. Although the software alone requires an initial huge investment, the expensive price is worth paying for as the benefits will reward your business in the long run.
Immediate Data
Since SAP Analytics is part of the intelligent enterprise toolkit of the SAP software itself, it is very easy to integrate it with SAP S/4HANA, which chances are that you might have it too, most likely as the first SAP software for your business.
Even better, it can be deployed into Android or iOS devices, so with the software in your hands, you can easily access your operations and manage them flexibly over a secured cloud network. Furthermore, with the integration ability, SAP Analytics can save your business from making similar changes across multiple files in the cloud.
In short, you can make necessary changes to your business's workings in just one location in the cloud without manual intervention in the source system. Now sit back, enjoy the rain on your balcony or front porch and manage away in your device, at least until your employee calls you to come by.
It better not be bad news.
Collaborative planning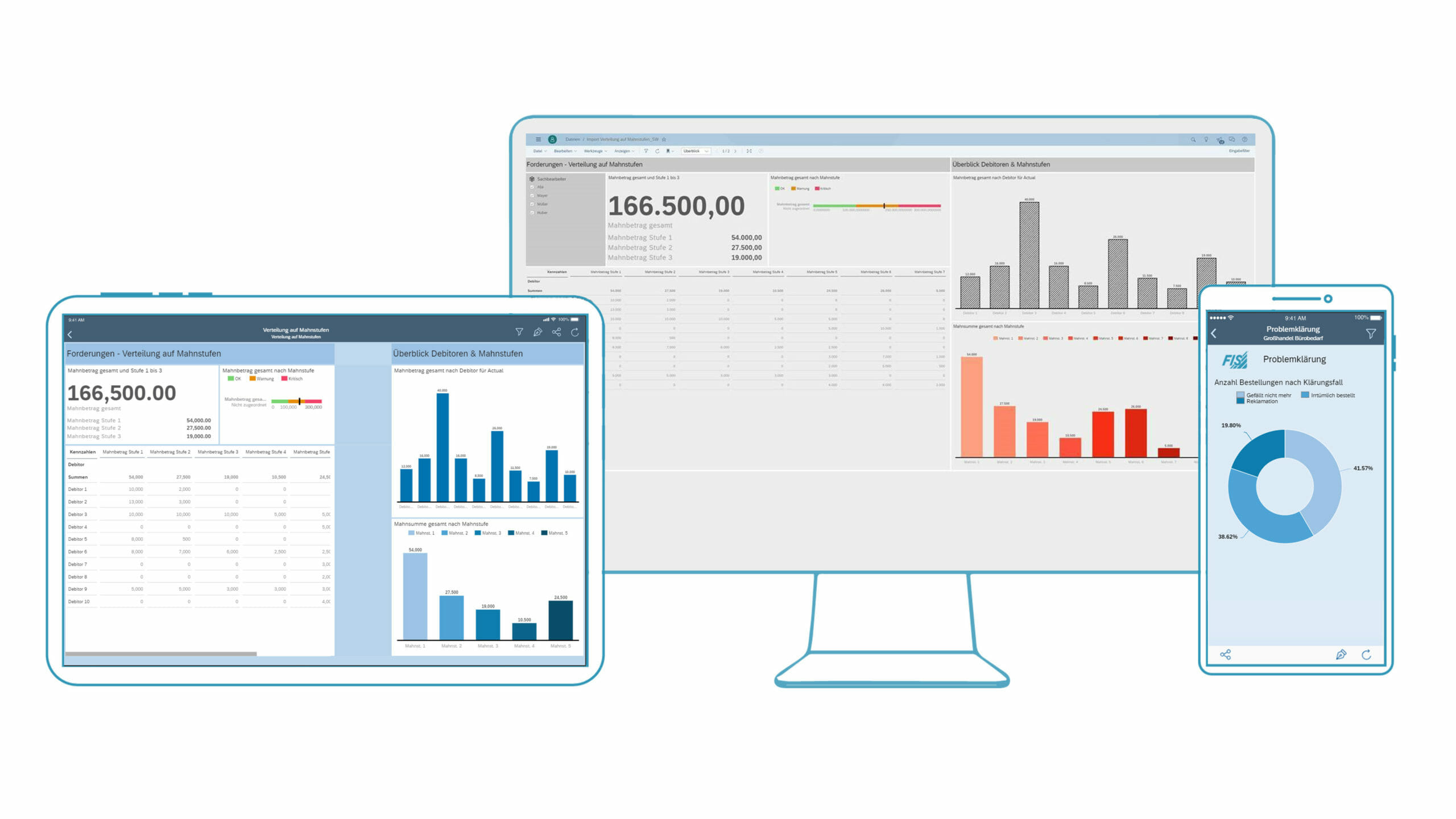 Another great perk of SAP Analytics is that your departments including finance, human resources, sales, and supply chains can be all pulled together into one functioning mass of convenience and seamless planning process in one platform. With that in mind, you can plan ahead with your integrated business budgets, plans, forecasts and actuals in one place.
This advantage also allows you to keep up with the ever moving train on your business's rails throughout your planning procedures since you can access any of your departments with one door and see what is happening in them today.
Customizable dashboard
Browsing different files and folders with perused distinctive looks based on the departments or aspect of your business is pretty much history. SAP Analytics has a dashboard that you can customize to your own liking, so you can go nuts and make the launchpad as beautiful or crazy as you can in a good way.
All of your relevant data will still be on the dashboard, only now you may feel more satisfied when looking at the icons as they no longer look like an eyesore to you.
Just remember not to go overboard and make your dashboard so cluttered or too colorful that the data, even if they are correctly displayed and interpreted there, will be drowned by the dizzying visuals you incorporated. It is fine to keep it unique, but keep it eligible too.
You could even run a trial and ask others to check the dashboard you just customized, and see whether they could read your data and maybe even be impressed by it. If a thumbs up is applied onto the former, your dashboard is at least good enough.