The study of medicine aims to promote and maintain health and well-being. The government has always emphasized the importance of maintaining citizens' health. Pre-clinical and clinical medicine will teach you about the many facets of the human body, as well as how to diagnose and treat diseases.
Medical and health has always been a popular career path. So much so that some of the world's first universities were converted from medical schools, as there is always a high demand for doctors. After five years of university, you will be able to work with patients. However, becoming a specialist in a specific field of medicine will require additional years of training. If you are keen to study abroad, check out to study bachelor of surgery in ireland.
What is medicine?
Medicine is the study and practice of health and healing. Doctors, nurses, and other specialists are inextricably linked to health. Medicine encompasses disease diagnosis, treatment, and prevention, as well as medical research and many other aspects of health.
Allopathic medicine is another name for conventional modern medicine. This includes the use of drugs and surgery, as well as lifestyle changes and counselling. Herbal medicine, acupuncture, traditional Chinese medicine, art therapy, and other complementary and alternative medicine practices are examples.
Fields in medicine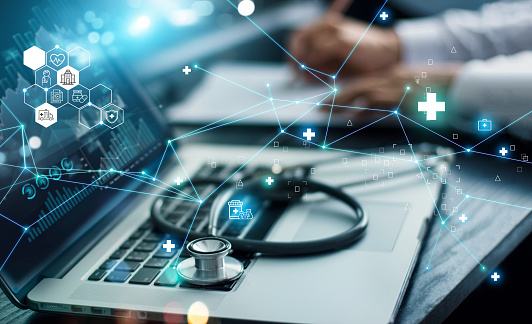 Clinical medicine
A clinical practitioner, like doctors, nurses, and psychotherapists, works directly with patients in a hospital or other healthcare setting. Because they do not interact with patients, laboratory workers and researchers are not considered clinical practitioners.
Biomedical research
Biomedical scientists study biological processes and diseases using biotechnology techniques. This branch of science is interested in disease prevention and treatment.
Clinical research
This field of study investigates the diseases that exist, what causes them, what can be done to treat or prevent them, and so on. It also seeks to determine whether certain drugs are both safe and effective in treating specific conditions.
Surgery
Surgery may be required to treat an injury, disease, or malformation. A surgery is performed when a surgeon needs to remove or replace diseased organs or tissues, or even to perform a biopsy.
Psychotherapy
Counselling can be beneficial for people suffering from mental health issues such as trauma, depression, chronic pain, or stress.
Subjects being taught in medicine

Medicine is a broad field that can lead to a variety of jobs. Graduates who want to specialize in one area will have more options than others. You will learn about the human body's function, sociology, and even psychology. Following years of teaching general medicine and surgery, major clinical specialties such as neurology, oncology, and so on will be covered.
Many universities have their own teaching hospitals, allowing you to gain hands-on experience while preparing you for the realities of working life in the medical field. Some courses are divided into pre-clinical and clinical components, whereas others are more integrated. Some use a system-based approach (nervous and cardiovascular systems), whereas others use a problem-based approach.
The early stages of the course will develop your fundamental skills and knowledge, preparing you for hospital experience. Medicine research is conducted in a block system that lasts 9-16 weeks.
The pre-clinical phase lasts two years and subjects are delivered in four blocks using an integrated approach. The clinical portion also has four blocks, but it is spread out over three years.